A book about practical problems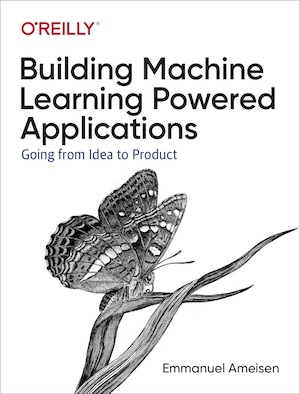 I wrote this book to give readers tools to solve the most common practical ML problems based on my experience mentoring hundreds of Data Scientists and ML Engineers. This book will help you build practical applications that are powered by ML.
To build ML powered applications, you'll need to convert product goals to an ML approach, explore and label datasets, debug models, and plan deployment strategies. These are hard problems, and they are rarely covered in textbooks. This book is dedicated to them.
We will go through every step of the ML process together, and help you accomplish each of them by sharing a mix of methods, code examples, and advice from me and other experienced practitioners.
To hear more about what the book covers, I encourage you to:
Covers 95% of the job of a Data Scientist
Data Scientists often complain that training models is only 5% of the job, with 95% of their time spent narrowing down product use cases, wrangling data, and deploying their work. This book's goal is to share approaches and advice to better tackle this part of the role, the 95%.
Building Machine Learning Powered Applications (BMLPA) covers the process of ML, from product idea to deployment. It particularly focuses on aspects outside of model training.
The book is concrete and practical. It contains detailed code examples and explanations at every step of the way.
Code notebooks, case study, and interviews
Overall, BMLPA includes:
Fifteen notebooks to illustrate concepts.
An end-to-end case study demonstrating how to use tools.
Four discussions with industry leaders about practical realities of the field.
Code snippets for common tasks.
Practical tips for less trendy aspects of ML such as dataset creation and labeling, model debugging and model deployment.
Want to try it before you buy it?
In order to help you make sure this book is the right for you, I'm sharing a free PDF of the first chapter which shares tools to go from product goals to ML approaches, along with the table of contents to give you an overview of the topics. If you'd like to learn more about building ML powered applications, order a copy below!